The most successful touch typing course for over 30 years. At TypeTopia, your child really learns to touch type through a challenging adventure. We are happy to explain how the TypeTopia touch typing course works.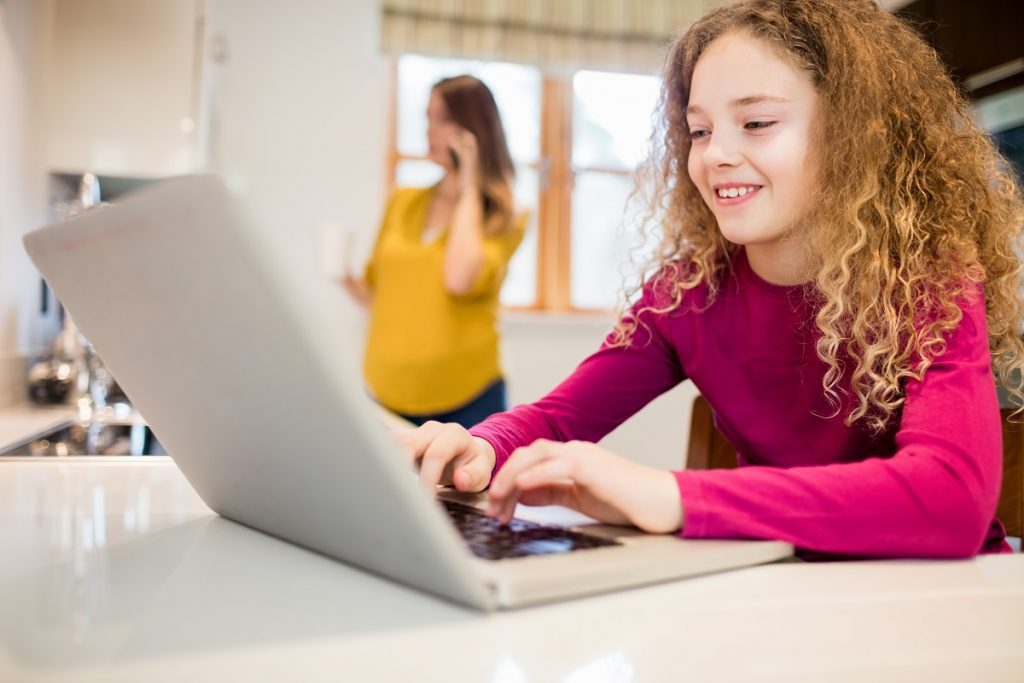 A touch typing course at home, how?
Of course! Tens of thousands of kids have done so before
100% from home, so easy!
Each computer with internet is a workplace
Tip: Do the free trial lesson together with your child!
Touch typing, and nothing else
Touch typing versus 10-finger typing
Touch typers type automatised and become much quicker.
That is why all TypeTopia exercises and typegames are focussed on touch typing. We do not rely on 10-finger typing! That is a waste of time and money.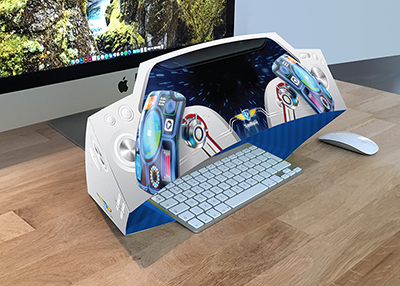 Varied learning track, higher motivation
A good learning track needs to go through stages. And that is exactly how the TypeTopia touch typing course is built up:
From easy to more challenging;
From slow to faster;
From supervised to independent;
Varied repetition with typegames.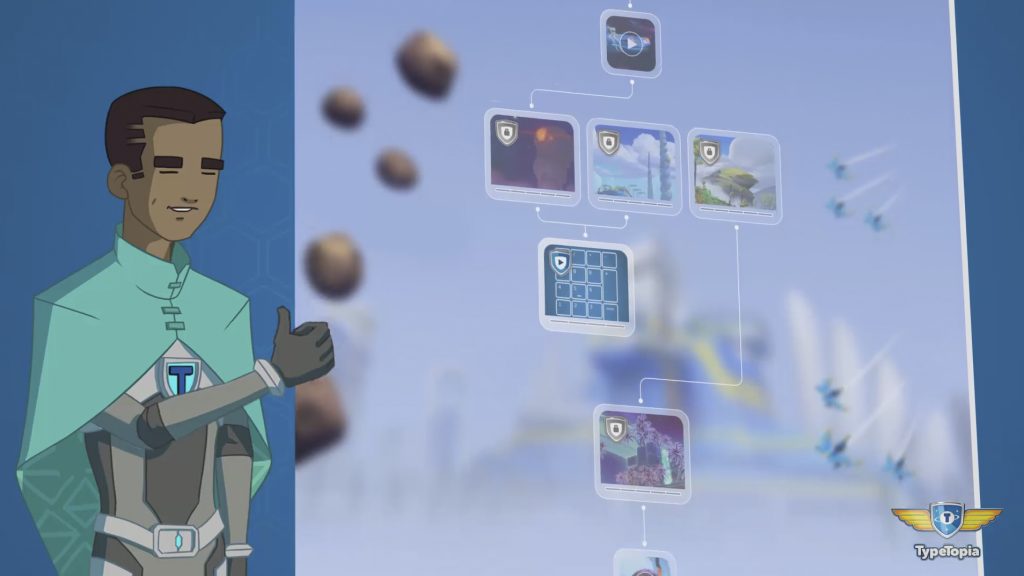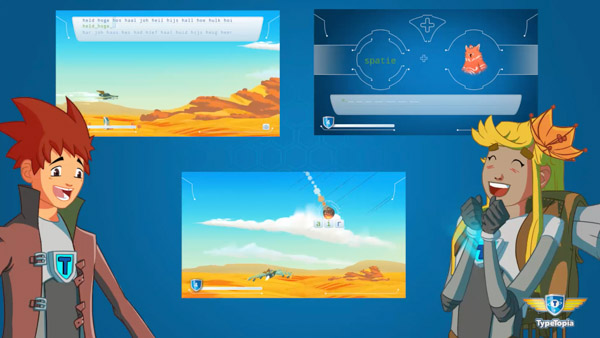 Training through gaming = learning through play
Pssst, this is our secret weapon!
The use of addictive gaming techniques
Highscore lists
Every day assignment a reward
The child as the main character of the adventure
Adaptive training that adjusts itself to you
Each typegame or exercise is graded directly
Weak letters are registered directly
Personal training: targeted training for those weak letters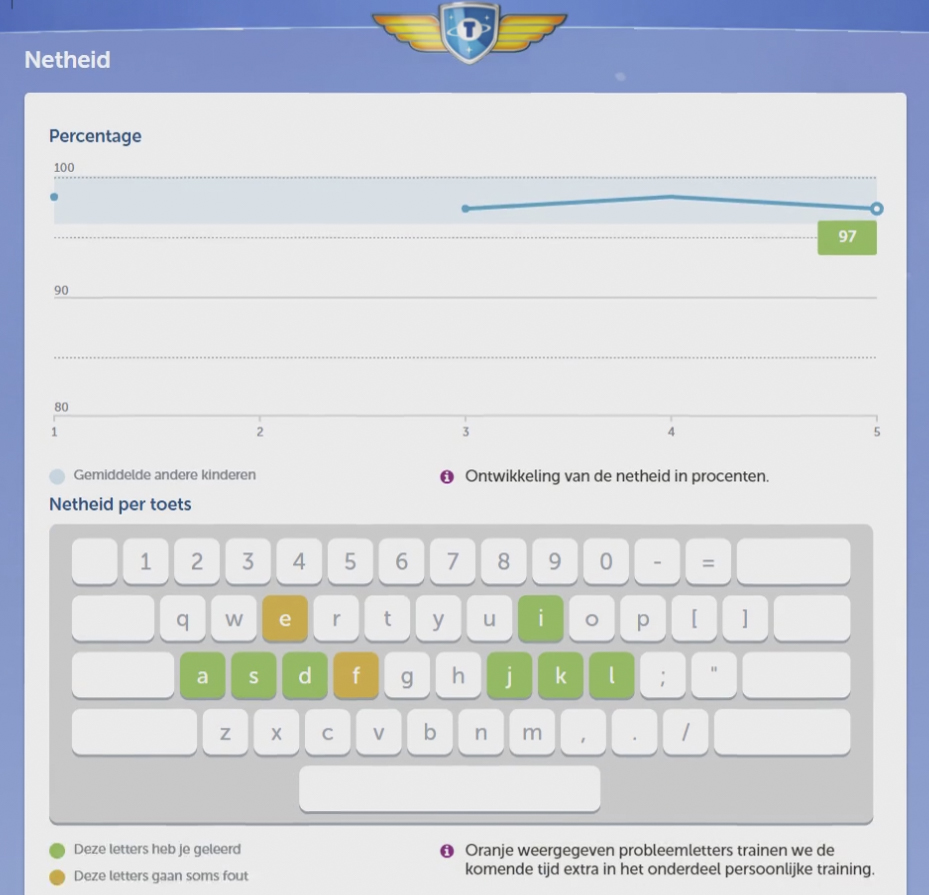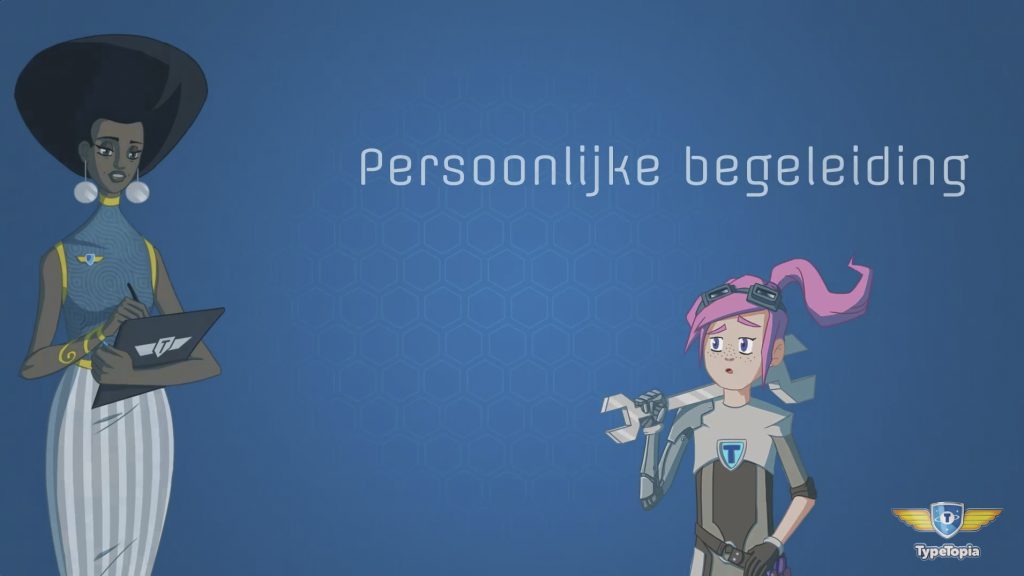 Guidance from the Personal Coach
A progress update each week
A performance report for each module
Parent account for online insights
Question? 24/7 servicedesk
Need more help? Dyslexia, Autism, concentration problems…
Especially for children with dyslexia, touch typing is an indespensable skill
Use your laptop at school and at home
Quicker text production
Aid from spell check
The special settings TypeTopia offers are also helpful for children in the autism spectrum.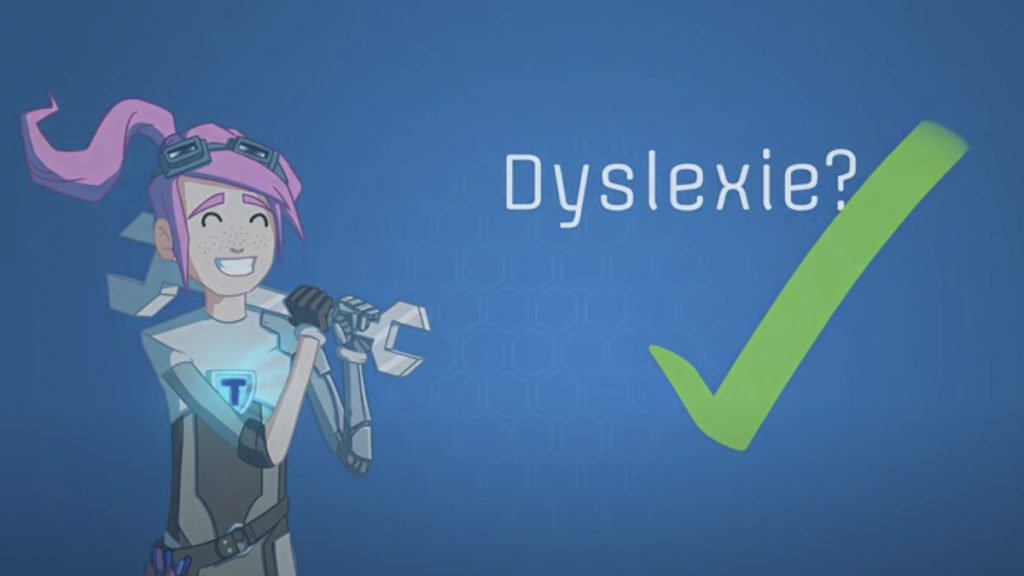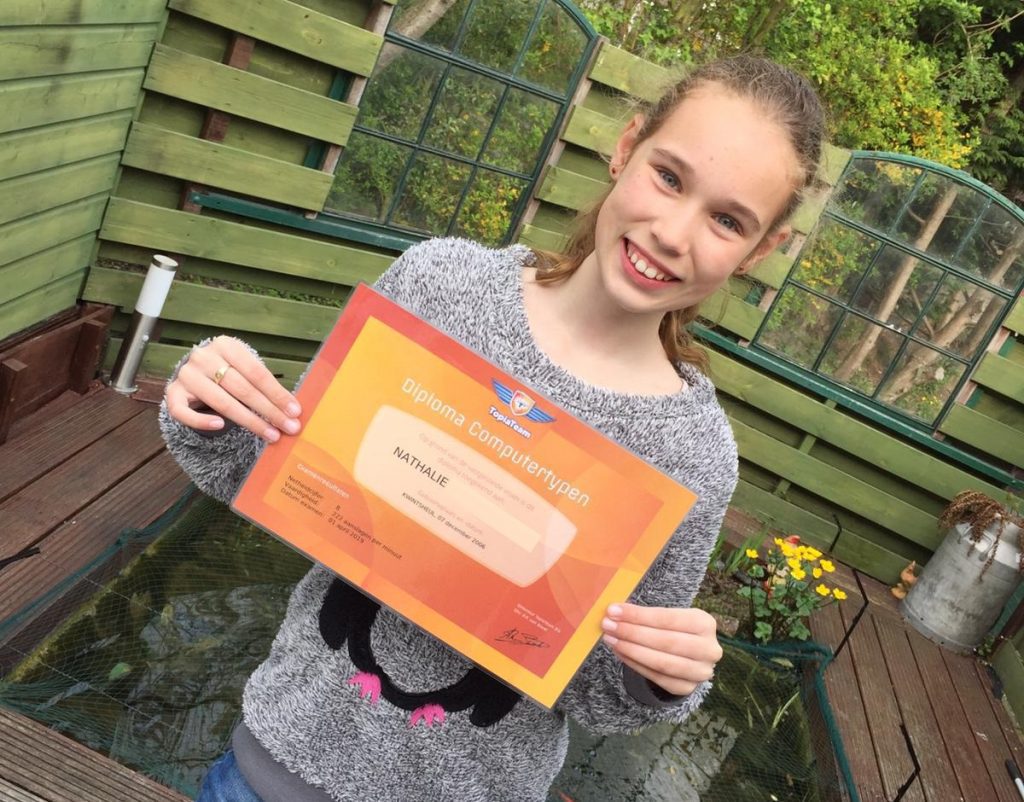 Final Type diploma
Type exam at home when it suits you
Three trial exams to get used to it
After that the final type exam, so a piece of cake.
Result by e-mail with the typing diploma in PDF.
The real typing diploma by post within 14 days.
Since the beginning of TypeTopia, more than 300.000 children have passed.
Our unique result guarantee
No empty promise!
Certificate not met = money back.
Read our big print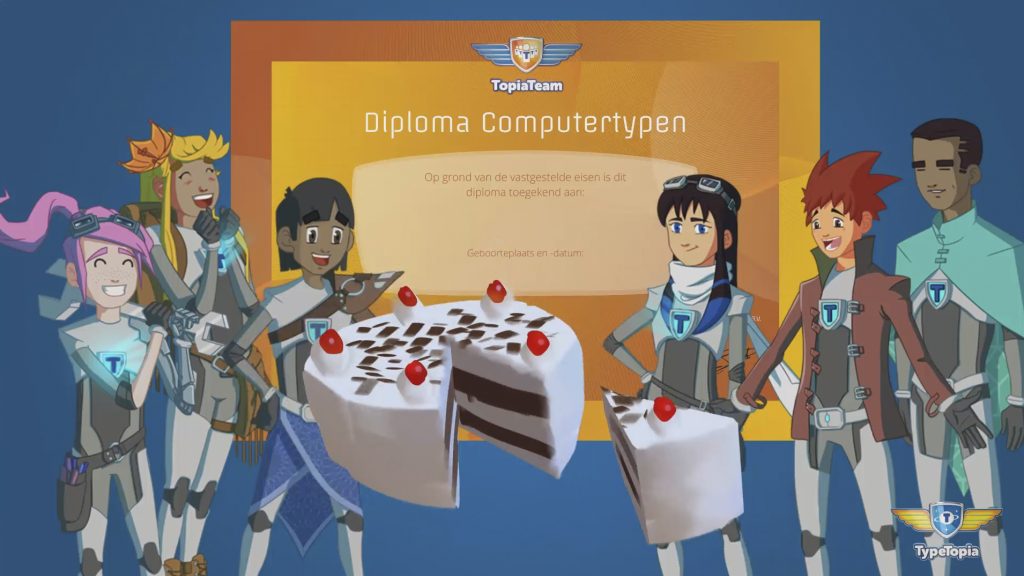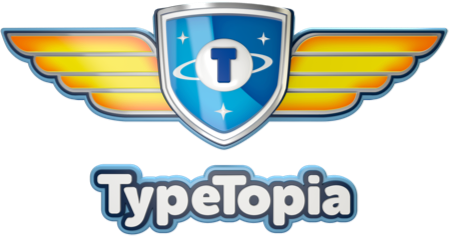 For over 30 years
Created by experienced teachers
Broad experience with touch typing lessons at schools
From mechanical typewriter to online touch typing course
From plenary to individually online
Valued internationally (NL, BE, DE, UK, ES)
Learning to touch type has never been this much fun
Your child as the main character in an online adventure
Ponemos a prueba a los alumnos con emocionantes juegos de mecanografía
Response capability is trained and stimulated
The BlindCheck examines whether your child really learns to touch type
So, your child is not alone in this