Why TypeTopia suits you best
Get into an exciting space adventure
At TypeTopia you play fun games with rewards and prizes.
Cool games with rewards and prizes
You will stay motivated by the leaderboard, badges, and games you can unlock.
Typing with 10 fingers without thinking
No fuss, just have fun with typing.
Useful for when you need to type a lot at school
Finish your reports even faster!
What other kids thought of TypeTopia
Catch the apples and see how fast you can type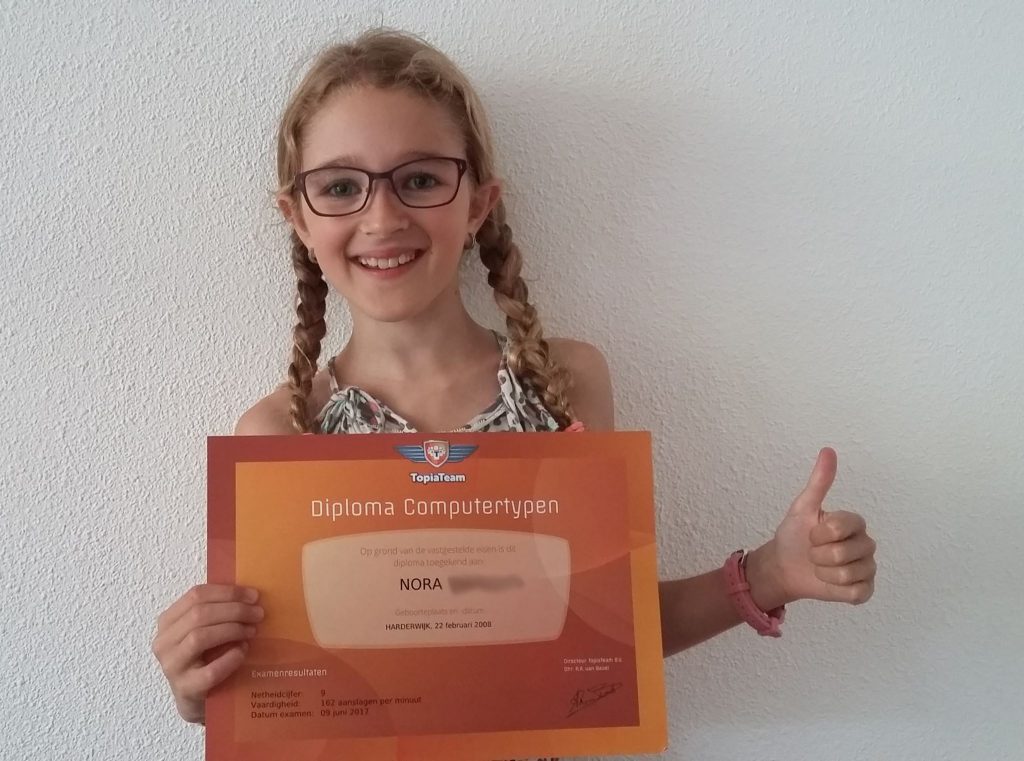 Nora, 9 yrs, 162 kpm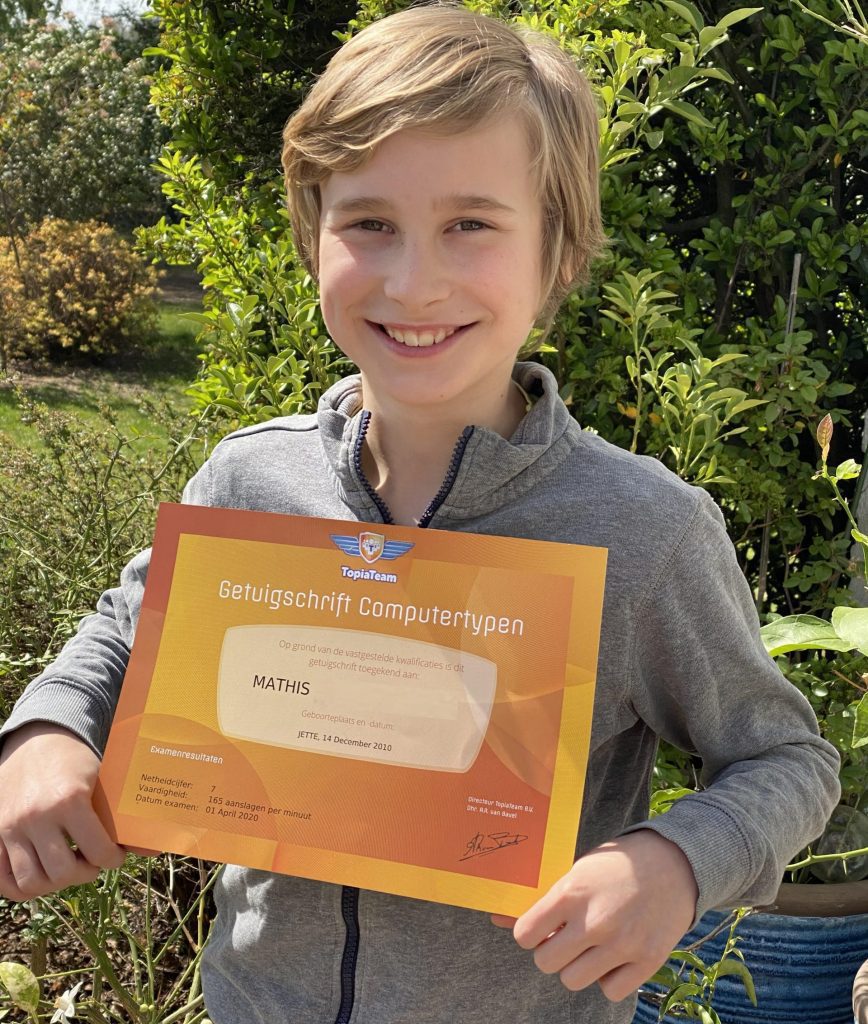 Mathis, 9 yrs, 165 kpm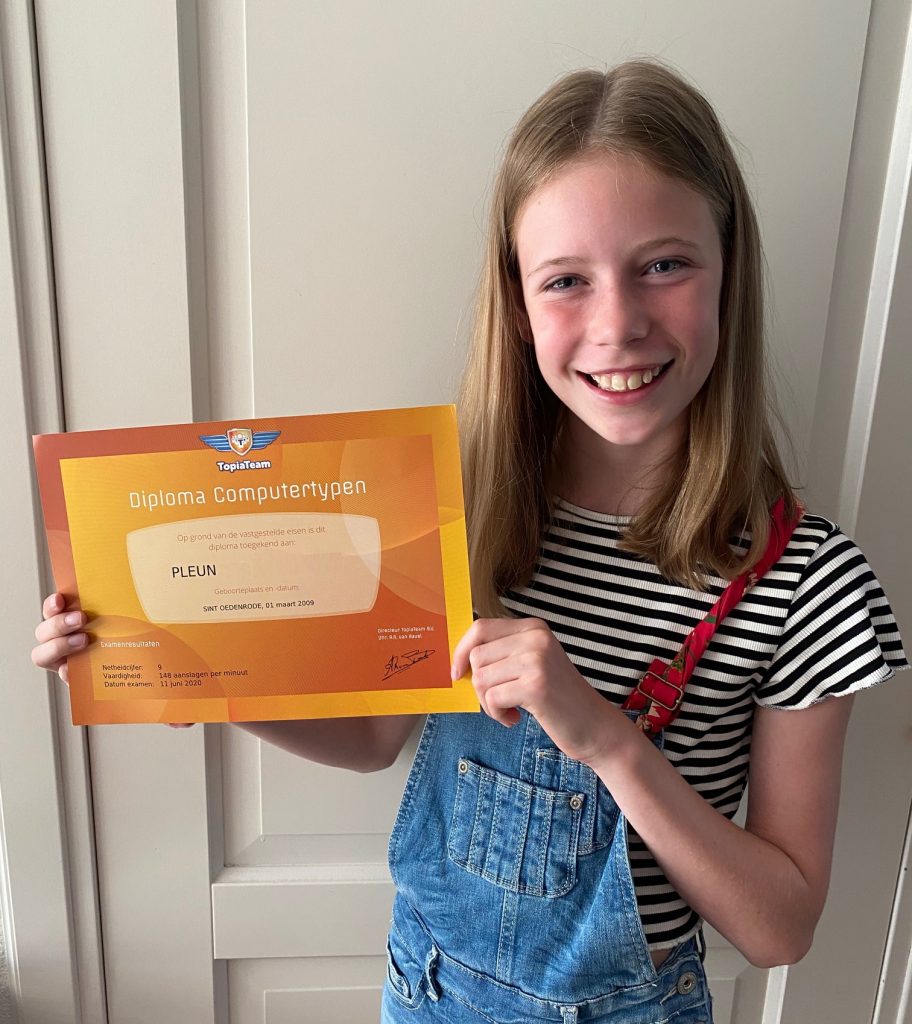 Pleun, 11 yrs, 148 kpm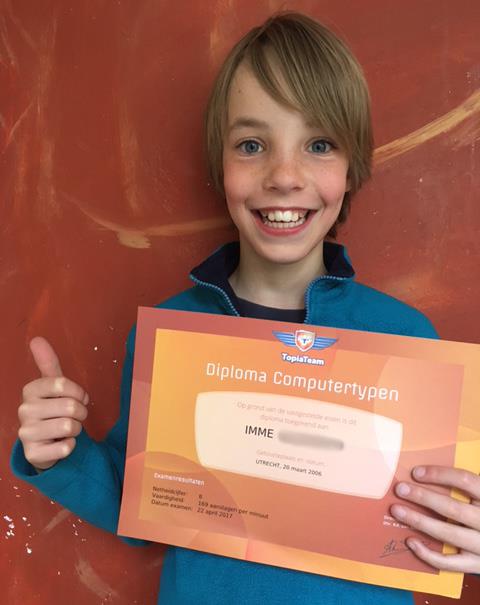 Imme, 11yrs, 169 kpm
Our TopTypers
If you pass the typing course, you will be invited to compete against the other graduates of the month. The fastest typist takes home a JBL bluetooth speaker. Check out the videos to see who were the fastest in the past months.