Why TypeTopia suits you best
Get into an exciting space adventure
At TypeTopia you play fun games with rewards and prizes.
Cool games with rewards and prizes
You will stay motivated by the leaderboard, badges, and games you can unlock.
Typing with 10 fingers without thinking
No fuss, just have fun with typing.
Useful for when you need to type a lot at school
Finish your reports even faster!
What other kids thought of TypeTopia
Catch the apples and see how fast you can type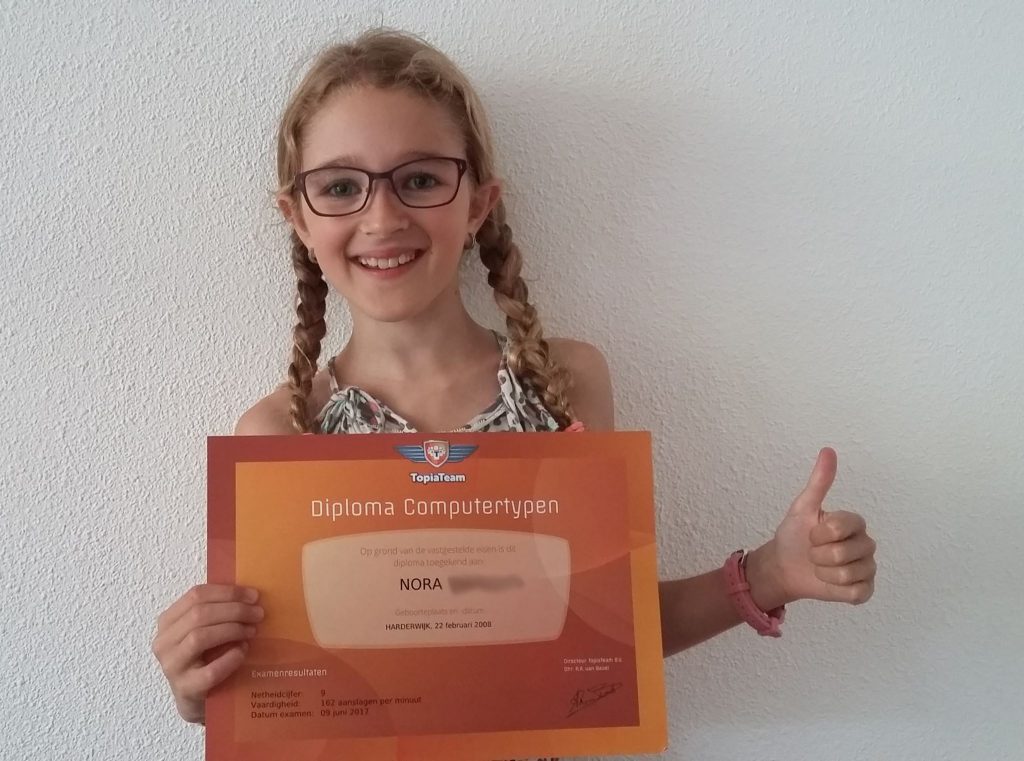 Nora, 9 yrs, 162 kpm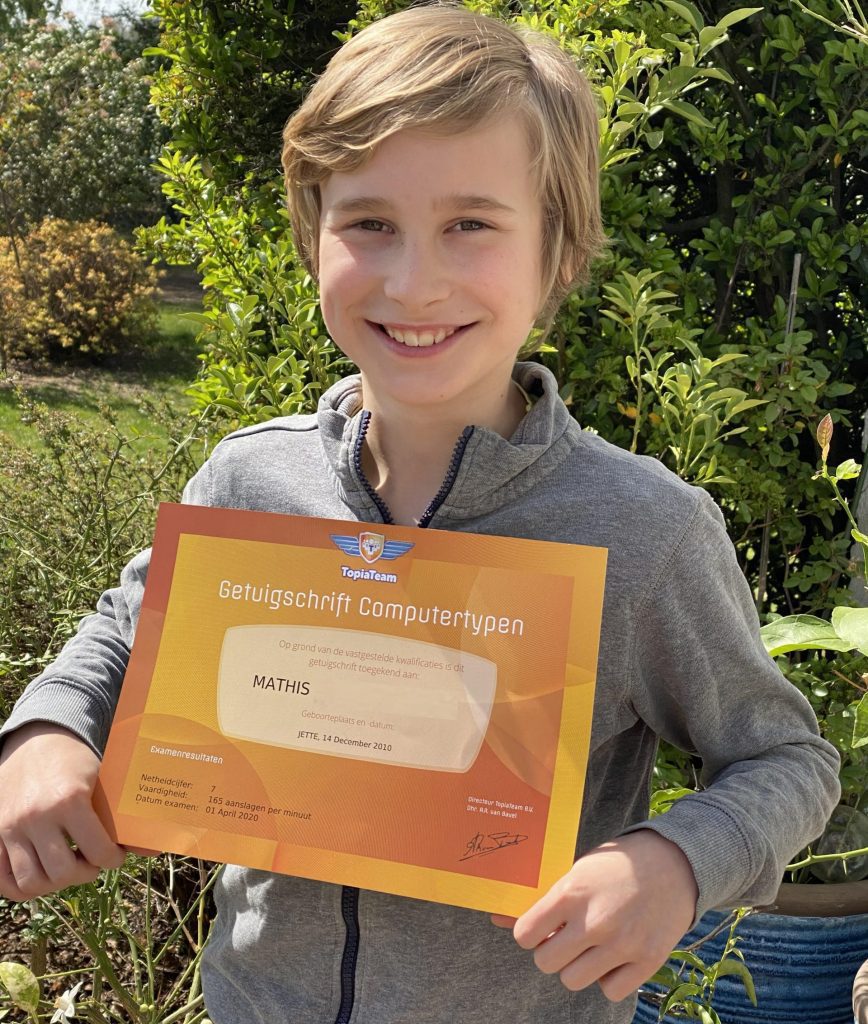 Mathis, 9 yrs, 165 kpm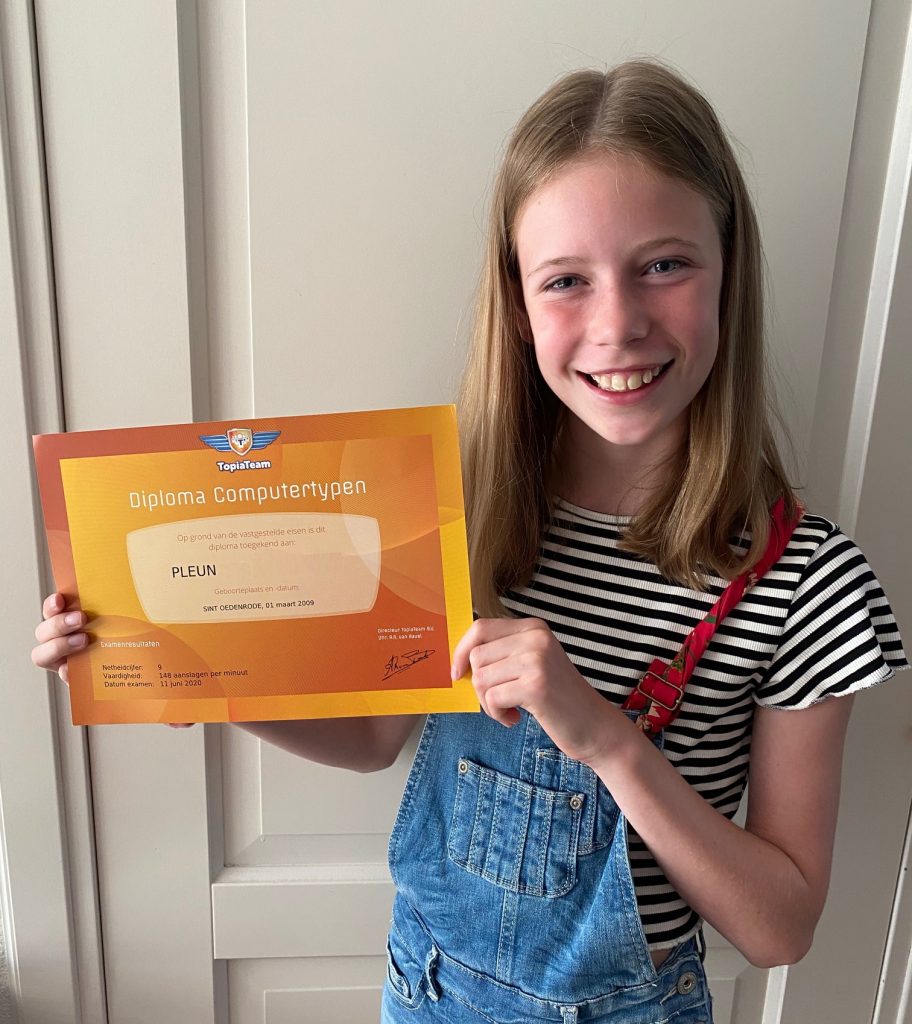 Pleun, 11 yrs, 148 kpm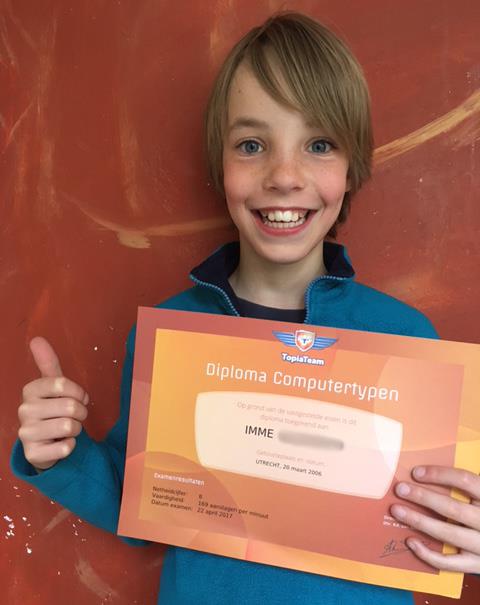 Imme, 11yrs, 169 kpm
Onze Toptypers
Als je voor de typecursus slaagt word je uitgenodigd om te strijden tegen de ander geslaagden van die maand.
De snelste typer gaat er met een JBL bluetooth speaker vandoor. Kijk maar eens in de video wie er deze maand de snelste was.