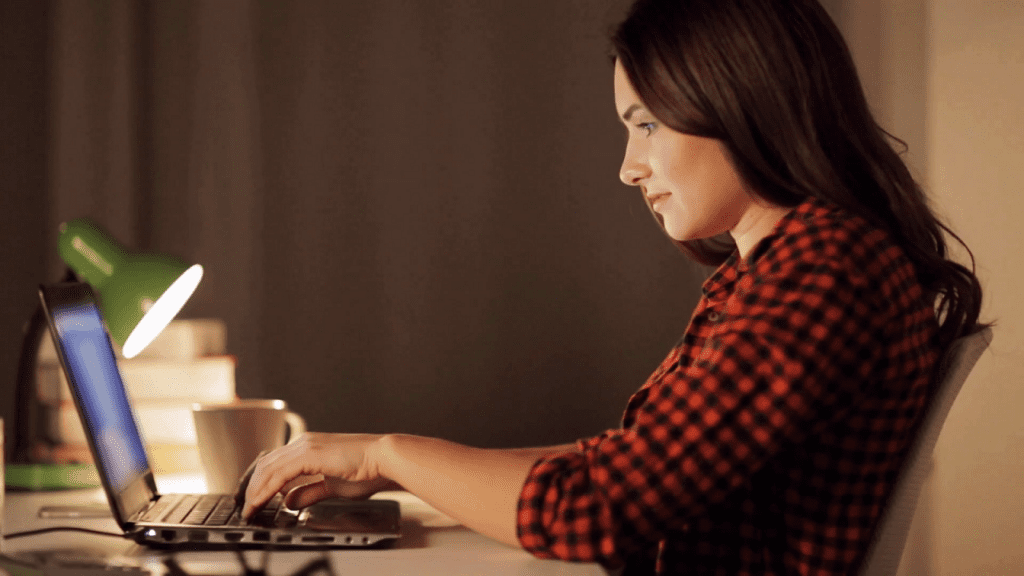 Are you looking for a typing course online for your child? Then you have come to the right place at TypeTopia. Our online typing course is a lot more fun than the traditional typing lesson, thanks to the challenging typing games and exciting adventure. We have already discussed the fact that following a typing course has many advantages. But what makes TypeTopia the best typing course online? We are happy to explain that to you.
1. Games make learning fun
TypeTopia consists of many challenging games and exercises in which your child learns to touch type quickly. The exciting adventure is central, and stimulates your son or daughter to go further and further in the story. Each lesson of about 20 minutes ends with a small reward. This makes learning fun, so that children want to continue with the online typing course. Gamification works!
2. Adaptive: learn at your own pace
Learning is fun when you can do it at your own level and are challenged. That is why TypeTopia keeps a close eye on children's performance. Are they doing well? Then the exercises become more and more challenging. And what if they're not? Then the online typing course adjusts the questions. This way, every child learns at its own pace, at its own level.
3. Innovative Reflex method
Our online typing course works according to the innovative Reflex method . In a number of exercises we stimulate a child to go faster and faster. As a result, he or she cannot look at the keyboard and we train his or her reflexes. In this way we see whether certain letters or letter combinations have already become automatic. Based on this, the system determines which follow-up exercises are required.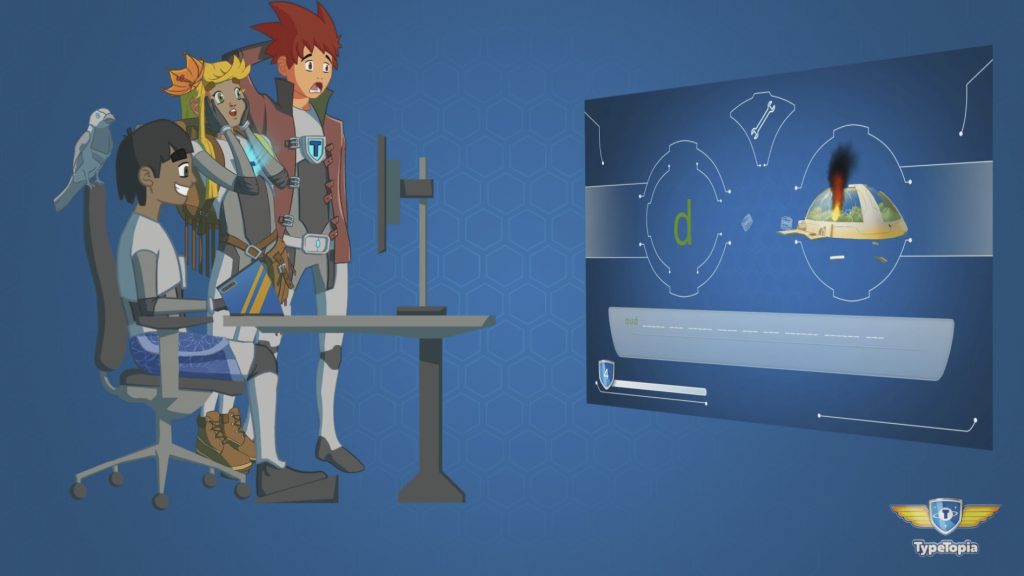 4. No cheating with the BlindBox
Many online typing courses use stickers that you have to put over the letters on the keyboard. But then a child can still look at the keys. This is why we developed the unique BlindBox. You simply unfold it and place it over the keyboard. This prevents your son or daughter from cheating. This is how he or she really learns to touch type!
5. We support you and your child
Thanks to our many years of experience, we can see from the results whether everything is going according to plan. If we see strange scores, we contact you and ask you to do a blind check. This way, we can prevent fraud with our online typing course. In addition, you always have insight into your child's progress and you can always contact our service desk with questions. As a parent, you are not alone.
6. Unique result guarantee
We believe in TypeTopia. That's why we don't offer a diploma guarantee, but a result guarantee. With our online typing course, your son or daughter will certainly type twice as fast. And often we see in the results that it can be even three times faster. Does your child not succeed in typing twice as fast? Then you get the full amount refunded. Ask us for the conditions.
7. Available for dyslexics and virtually impaired people
Being able to touch type is useful for everyone. That is why our educationalists and game developers have also developed variants for dyslexics and visually impaired people. In the online touch typing course for dyslexics we use a special font, to enable them to read better. They also get more time, auditive support and they can increase the font size. visually impaired are also given more auditory support and the opportunity to enlarge letters. Moreover, we omit words that can be written in two ways. This prevents typing errors due to ambiguities.
Do the online trial lesson of our typing course together!
Experience for yourself how instructive and fun our typing course is. You can do this by playing the free, no-obligation trial lesson with your child. This will give you a good idea of how TypeTopia works. And do you have any questions? Then take a look at our frequently asked questions or contact us. We are happy to explain more about our online touch typing course.