Sinterklaas has his hands in the year again, because what should he give all children this year? They already have enough toys and it is still a bit early for a Ferrari. The Good Saint gave his brain a whirl and then started making a list. With gifts that are useful and educational, because that is also nice for parents. He shares the list with everyone who reads the blog below and wishes us all a fantastic Sinterklaas party!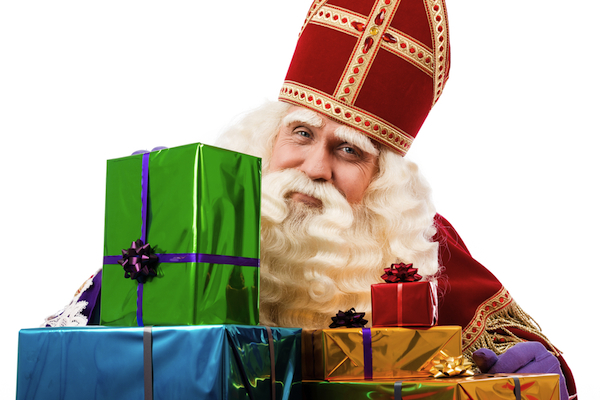 1. Something for school
Children spend a large part of their time at school, and possibly also in childcare. Then they can use gifts that they need, such as a diary, markers or reading books. A lunchbox or cup also come in handy. Or think about TopiaTrainer, the online teaching system to train math, language and study skills.
2. Something to learn (music, sports, course)
Sint of course also takes a good look at what a child has on his or her wish list. Is that at football or dance class? Learning to play guitar or drums? Learn to type or skate? Whatever it is, Saint appreciates it when children want to learn and develop. Of course we tip TypeTopia, the most exciting typing course in the universe.
3. Something Practical
Sometimes Sinterklaas also wants to give presents that are really practical. So practical that children sometimes didn't know they needed it. Then Sinterklaas thinks, for example, of new socks or underwear. Or on funny slippers, nice pajamas or a nice warm dressing gown. Of course with a nice print or print, because Sint wants children to like their present!
4. An experience
When we think of gifts, we often think of things, but Sinterklaas, as a gift expert, has more to give than that. Because he also likes to give experiences as a gift. A workshop making cupcakes or decorating cakes, for example. Or a visit to a museum or the cinema. Going out for dinner or to a football match… There is so much possible when it comes to experiences: Sint uses Google to find the best experiences and put them in their shoes.
5. Something big that will help them
Instead of many small gifts, Santa can also save his money for a large gift. He may also hire some grandparents for that. Because children benefit much more from a new bicycle or laptop than from new games, cuddly toys and other individual gifts.
6. Something that also benefits everyone else
Finally, Sinterklaas also likes to think about the rest of the family. He likes to give gifts that benefit everyone. His favorite package often contains a board game, so that everyone can play together. And children (and parents) also learn something from some games. Moreover, it is a good timing with the dark days and the Christmas holidays approaching.