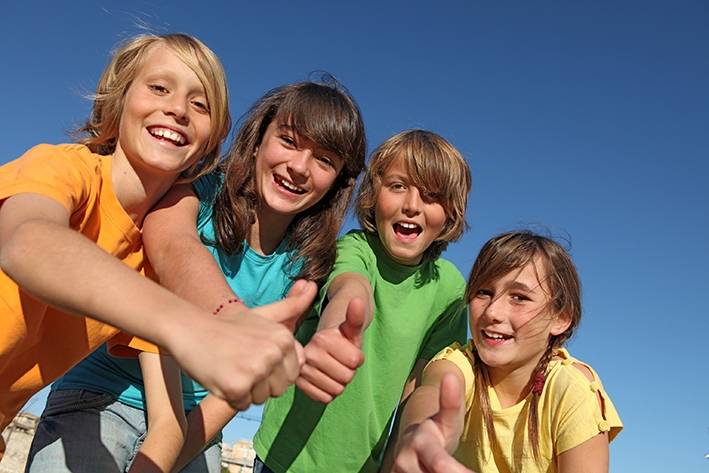 Hurray, it is finally Summer Holidays! For children this might be the best time of the year, because they don't have to go to school and they can do lots of fun things. As a parent, those six weeks can seem quite long: you may still have to work and keep your children occupied. Fortunately, this does not have to be difficult at all. We have collected 10 fun and original activities for the summer holidays. This way you can make the summer holidays a party for your kids and yourself! We wish you happy holidays!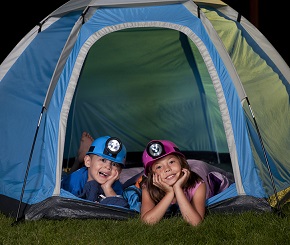 1. Camp in the garden
A sleepover should not be missing from a list of activities for the summer holidays. Staying over at friends, the neighbours or family, it's all possible during the summer holidays. Try a different approach and take a tent from the attic or the shed. Your children benefit from the convenience of home, but have an exciting experience by sleeping outside. You can easily do this at home as well. Invite some friends over and success is guaranteed!
2. Go into nature
Of course, this depends a little on where you live. Go to the beach, the forest or the park and enjoy being outside, nature and the beautiful weather during the summer holidays. You can take along goodies and a blanket for an outdoor picnic. With a bit of luck, you can pick blackberries and raspberries to make the party complete. Or bring along water balloons for a real water balloon fight (just make sure to clean up afterwards).
3. Your own ideas
For this idea, you need a bit of guts as a parent, because you don't know what everyone in your family is going to write down. But it can be a lot of fun and it is a democratic way of deciding what to do during the summer holidays. Have everyone write down on a piece of paper what you are going to do on their day. Put this in a bowl and take out one note every week, for example. That is what you are going to do that day. So it's a surprise for everyone and always something that will make someone in your family happy!
4. Apple and egg, let's trade!
Have you heard of this game? Give your children an apple and an egg and let them exchange it for something else. The idea is to make something big out of something small. You start with an apple and end up with, say, a ball, a bag of biscuits or a bicycle. It just depends on what you can exchange with the neighbours. They can spend a whole afternoon with this. Or make it a competition with neighbourhood children and friends. Tip: send them in the direction of the shops, where they will find lots of possibilities.
5. Start with TypeTopia
If you do have six weeks off, you'd better use them. You can do that, for example, with the online typing course The TypeTopia. If your child completes a 20-minute daily assignment every working day, he or she can go on for the exam after 20 weeks. Most kids can type twice as fast, often even three times! If you start during the holiday, you can already take big steps. And thanks to the exciting games, it is a super fun activity for the summer holidays.
6. Go on tour
By this, we mean that you will get to know 10 places in your area better. If you have less time, fewer places is also good. Or leave some days in between, so that you can work, for example. Discover what there is to do in your own province and region. Often you don't have to go far away to have a good time. So this summer holiday, you can explore the surroundings.
7. Make a memory game from pictures
A memory game will give you years of fun and one with your own photos is the best of all! You can use holiday snaps, old photos or organise a photo session with crazy clothes and props. Your children can print the snapshots themselves or have them printed by a photo service. Arrange some cardboard and then tinker around! A memory game is also a nice gift for someone's birthday.
8. Organise a treasure hunt or a barefoot path
Of course you can have fun with your family, but it is very satisfying to do something for someone else. Make a treasure hunt with your children for the children around the neighbourhood, for example. Or fill containers with sand, pebbles, grass, leaves and other things. In this way you can create your own barefoot path. What's more, playing often leads to more playing. Chances are that your children will spend the rest of the summer holiday playing with the neighbourhood children.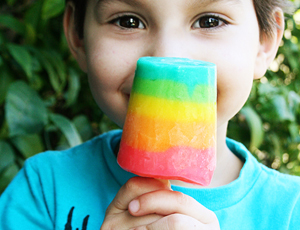 9. Make popsicles
With nice summer temperatures, there is nothing better than cooling down with an ice cream. And what is more fun than making those popsicles yourself during the summer holidays? You can do this very simply with ice cream moulds. Mix water with lemonade, for example, or make a smoothie with fruit and yoghurt. Put a piece of fruit in between, it looks very nice. You can find a lot of recipes and tutorials. And when you make the popsicles yourself, they often end up being a lot healthier!
10. Actividades educativas online
Working on school is the last thing that comes to mind when you think of fun activities during the summer holidays. But some kids enjoy working on their schoolwork. Other children are looking for an intellectual challenge, while still others could use a break to brush up on their knowledge. With TopiaTrainer anything is possible. Children from grades 5 to 7 can work on spelling and arithmatic at their own level and pace.
We would like to hear about your experiences with these original and fun activities for the summer holidays. Let us know via Facebook what you thought of it. You can also give us your tips for fun activities in the summer holidays. We wish you a very happy holiday!