The new year has begun, and after the New Year's Eve party, it is time for good intentions. Will you do something different this year? And what then? And what about your child(ren)? Because sometimes even children can use some good intentions. New Year's Eve is a good time to make plans with your child. We give you some inspiration for 10 New Year's resolutions, many of which will help you too.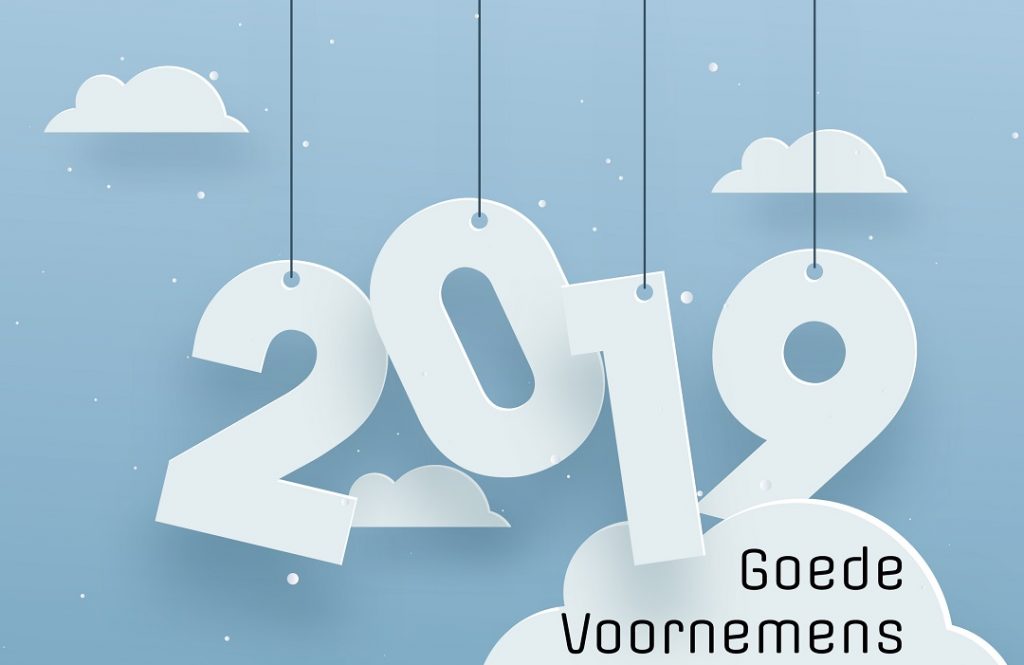 1. Keep your room tidy by yourself
One of the biggest annoyances parents have is their child's room. Agree with your child how he or she should keep their room tidy from now on. Do dirty clothes have to go in the laundry basket? Put the toys away every evening? Discuss what your child will do and what you will do.
2. Have a set time to do homework right away (or not)
Agree on when your child will do the homework. Is it right after school? When you are cooking? Or after dinner? Whatever you agree, try to find a time that works for you and your child. A fixed moment provides clarity and structure.
3. Take up a new sport or try music classes
Does your child really want to do a certain sport or learn to play a certain instrument? Then talk about it together. The new year can be a good start for a career in sports or music. It is also a good start to watch a few times, so that you can decide later if your child wants to continue.
4. Game less or watch less television
This generation of children is obsessed with screens: from phones and tablets to gaming and watching television. If you think it would be better to have less of this, then you can explain this to your child. Less screen time means more time for other important things.
5. Read more
This is a good intention that many adults will also recognise. Reading and escaping into another world is very relaxing. For children, it is good for their language skills and vocabulary. Moreover, reading a little before going to bed helps them sleep better.
6. Help out with chores
What does your son or daughter do around the house? It is good to give children responsibilities. That way, they learn to help out around the house. Think about what you can leave to your children and teach them how to do it.
7. Start a typing course
Some skills are there to stay for life. This is true, for example, of the ability to type quickly and without looking. With the online typing course TypeTopia, this is also great fun thanks to the challenging and exciting games. Try the free trial lesson with your child and experience it yourself.
8. Change diet: fewer sweets, more veggies
Dinner is often a frustration for many parents. Children do not like much, especially not the vegetables. And of course, sweets and crisps are always welcome. Of course, this differs per child and it also depends on your upbringing what you think is important. But the new year can be a good time to work on your child's eating behaviour.
9. Try harder at school
It may be that your child is already doing his or her best at school. But perhaps your child could also dial it up a notch. With TopiaTrainer children work in a playful manner on spelling, arithmetic and study skills. Good pupils are challenged and less good pupils receive explanation and practice. This way, school becomes fun (again) and they can follow the lessons at school more easily.
10. Become a better listener and be nicer
If you ask children about their resolutions, this one is in the top 5. Again, does this also apply to your child? It always works well to reward positive behaviour. Give a heartfelt compliment if your child listens well and is nice to others.
A final tip: combine the resolutions
Of course, you can also combine resolutions. If your child wants to play football, for example, you can allow this. But only if he or she does his homework on time and does his best at school. This way, you also teach your child responsibility. We are curious to hear about your resolutions! Feel free to share them with us on Facebook.