Source: LINDA.foundation
A laptop with access to the Internet is nowadays indispensable for a child in secondary education. That is why the LINDA.foundation donates 700 laptops to children living in poverty. TypeTopia supports this action by distributing licenses. Today the first group of children gets their license for our online typing course.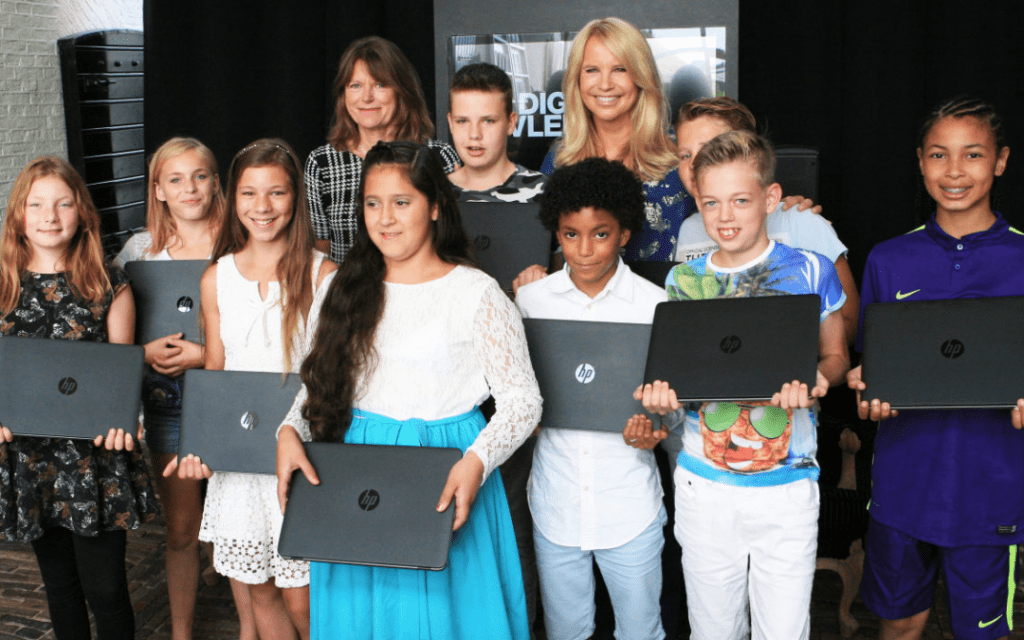 Laptops and programs
The donation of the equipment falls under the project 'Digital Wings', made possible by participants of the National Lottery and a number of partners. Presenter Linda de Mol and children's ombudsman Margrite Kalverboer handed out the laptops. Not only do they contain all the necessary programs, they are also insured and have a four-year guarantee. In addition, a helpdesk will be at their disposal for the entire period.
Need for licenses?
When the two knew that they were going to St Martin and that all support would be welcome, they investigated the possibilities of helping out. Romer found out whether there was a need for licences for TypeTopia and TopiaTrainer. "That turned out to be a good idea," he says enthusiastically. "The first school we visited, Sr. Regina Primary School, was immediately interested. We explained to the headmistress why we had come and were immediately taken to the computer room. Fortunately, the equipment proved powerful enough to run TypeTopia and TopiaTrainer. And because Sr. Regina Primary School is part of a school combination of seven Catholic schools, some 700 children are now using TypeTopia and TopiaTrainer."
"Great initiative"
With this laptop, the children can now also participate digitally at school. To get the most out of the laptop, it is important that they learn how to type blind. Therefore, the LINDA.foundation approached TypeTopia. Director Romer van Bavel did not have to think twice: "What a great initiative, we are happy to participate! Learning to type quickly provides the children with a skill that will benefit them for life!
Also read the article on Linda news. Curious about TypeTopia? Then try the free trial lesson together with your child.