Take part in the vlog contest!
Since you have recently passed your touch typing exam, and have participated so well in our missions, we would like to invite you to participate in our vlogging contest!
Win the TypeTopia JBL Speaker
We are building a new website on which we will let enthusiastic TypeToppers like you talk about the course. We're creating a special page for children, and of course they would love to hear from you what you think of TypeTopia! Do you like to make videos? Are you a real reporter? Then sign up now for the review vlog contest and send in your review vlog by 15 October 2021 ! Below you'll see a couple of examples.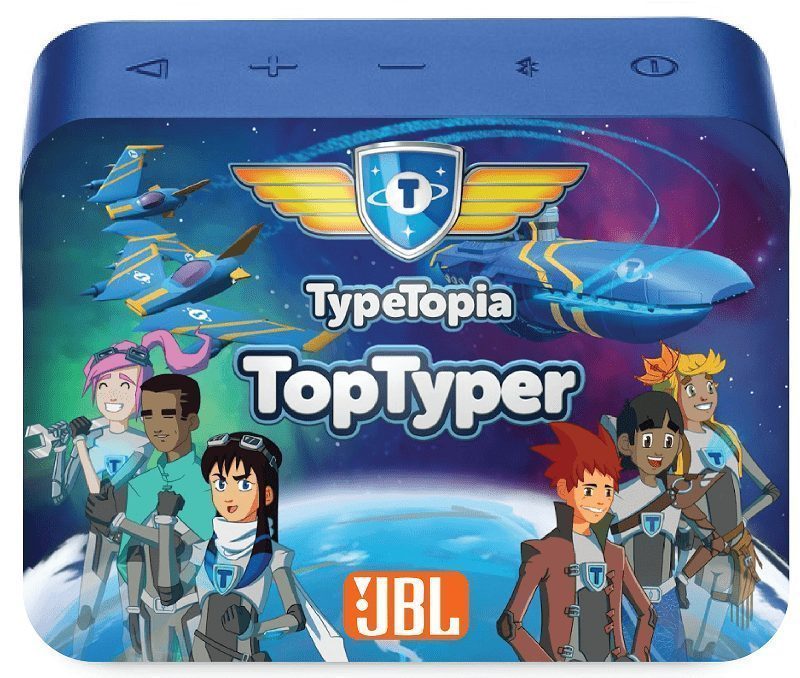 Format: How do you create a review vlog?
You'll at least answer the following questions:

Why did you choose TypeTopia?
What did you think was the best thing about TypeTopia?
Why would you recommend TypeTopia to everybody?

You will show your typing skills within the video.
You are in clear view and have a quiet and calm background..
You can design the rest of the video as you wish!
The video cannot be longer than 1,5 minutes.
Watch the example videos
Rules of the game
You got your touch typing diploma from us.
Watch the instruction video before you participate.
Save your video with your first name and surname in the filename (e.g. Anna.Smith.mp4)
Videos can only be entered through typetopia.wetransfer.com.
Your video must be submitted by 15 October 2021.
When you are participating in this promotion, you give us permission to post your video on the TypeTopia website, Facebook and Instagram. The prize won is not exchangeable for money.